Knowledge Base Help Center
How to set up your profile
When you register for the site, it is important to complete your profile set up to get the most out of the platform. This will take you less than 5 minutes to set up.
Step #1 – Navigate to your profile
There are 3 ways to access your profile. You can get to it from your membership dashboard if your profile is not complete. You can also access it from my community menu on the top right or left panel.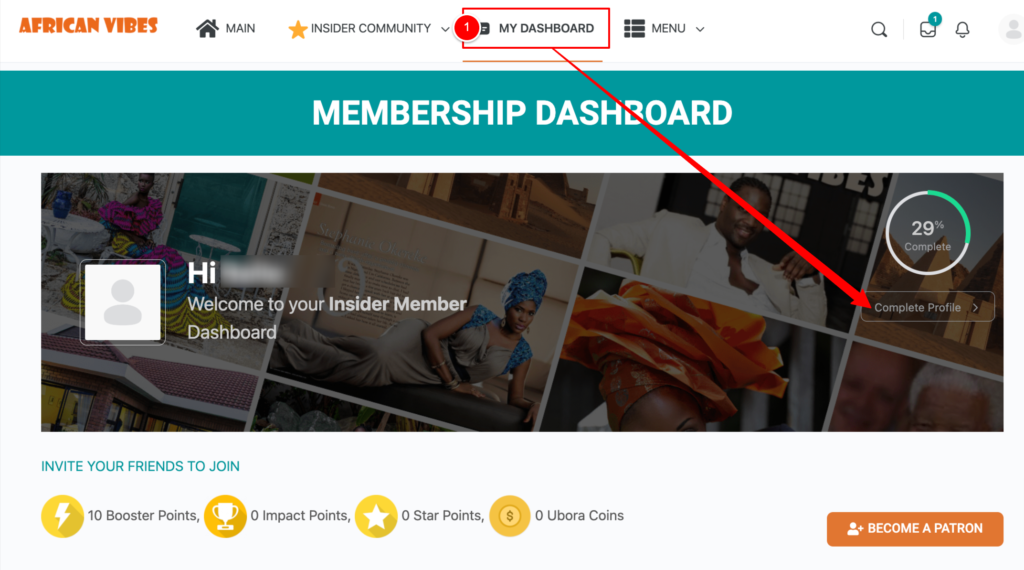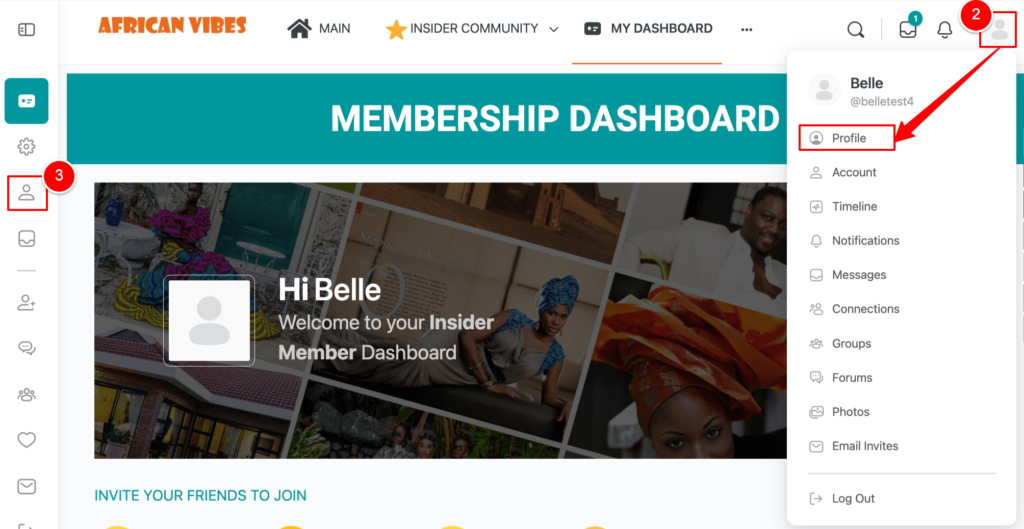 Step 2 – Edit your profile
When you navigate to your profile, you will either see the option to edit it or you will be directly taken to the view below.
Fill out all the information. Note that you can change who can see your location and birth day (We do not display your year, only your day and month). Once this is complete save.
Step #3 – Edit your profile and cover photo. Once these steps are done. Your profile will now be 100% complete.