Knowledge Base Help Center
How To Add/ Submit a Job on African Vibes
You are welcome to Africanvibes.com where we make it easy for companies to add jobs and find the best professionals. You can add your company's job opportunities with these easy steps. You are also opportune to add more than one job. You can also add jobs for a friend. 
Step #1. Login and go to the Employer Dashboard from your Main Dashboard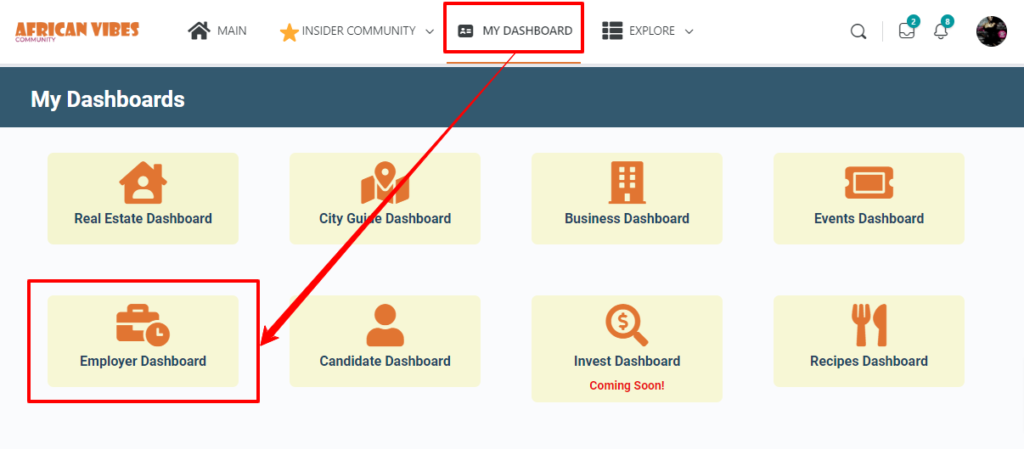 Step #2.  When you get to the employer dashboard, select "Submit Job" from the menu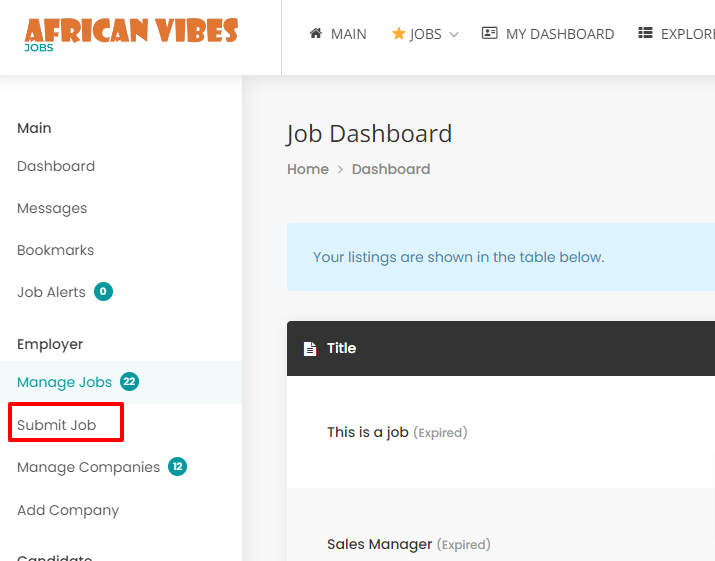 Step #3. Choose a Package – You can choose the free listing package for a limited period or the paid listing package for a longer period. When you choose your listing package click Listing details to proceed with your job listing.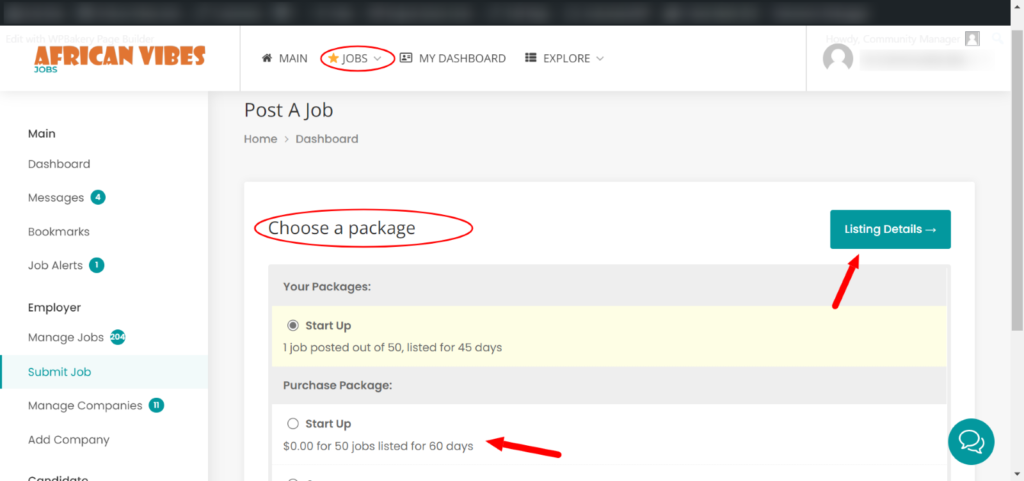 Step #4. Select your company (Before listing your job you should have added your company. Find out how to add your company in our knowledgebase). Use the small arrow to your right to choose your company. Click the square to accept the terms and conditions before you proceed.
Step #5. Add the job details, the job title (The job title should carry the position you are advertising), Add the location (Is the job remote or onsite? If the job is remote add the company's location), Add the job region (The region is area where the company is), Click the square button if it is a remote position. Add the job type (Select full time if it's a full-time job, part time, Remote etc)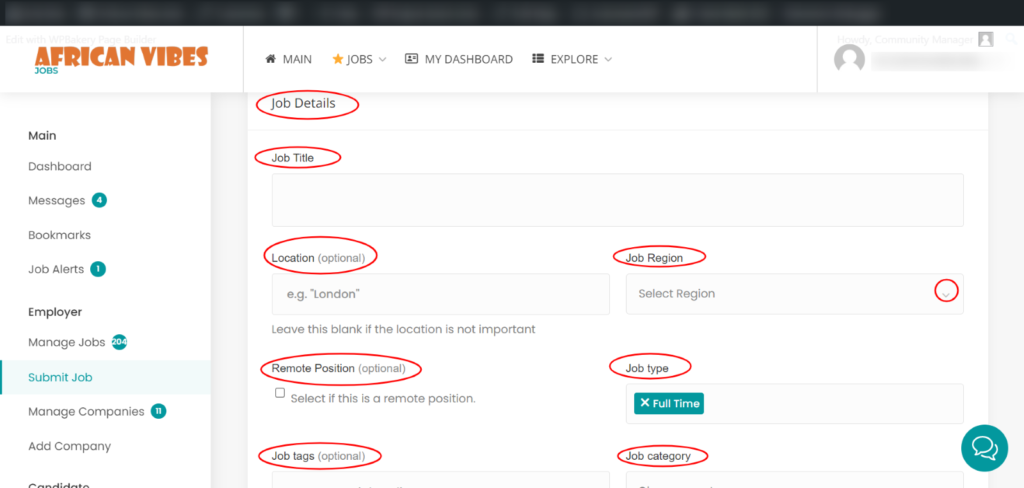 Step #6. Add the job tags and the job category -> Add the Job Description.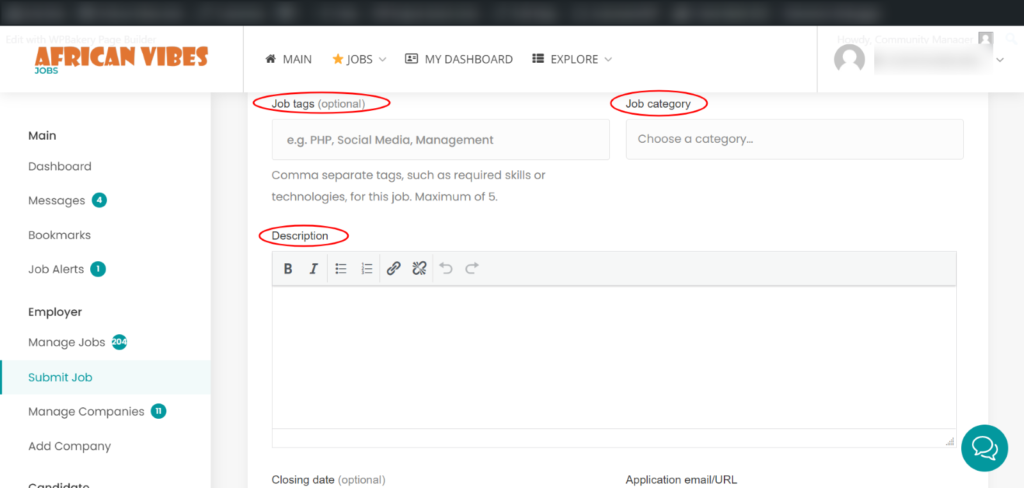 Step #7. Add the closing date, Add the application URL or email so applicants can apply directly to you, Add the minimum rate, maximum rate, the salary and the salary currency.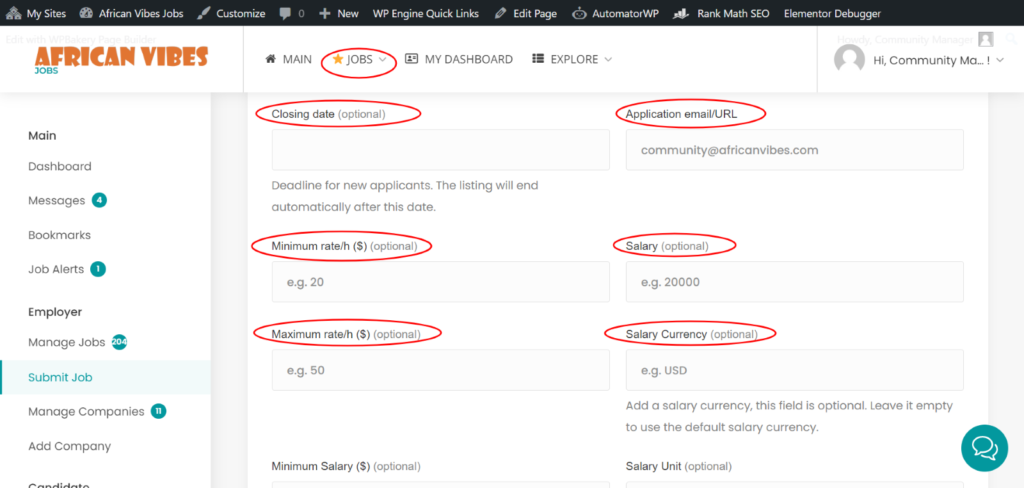 Step #8. Add a direct link to the job site where applicants can apply. Add the header image (The header image will make the job more discoverable), Click preview to see how your listing will look like and ready to submit or You can also save as draft to come back and edit.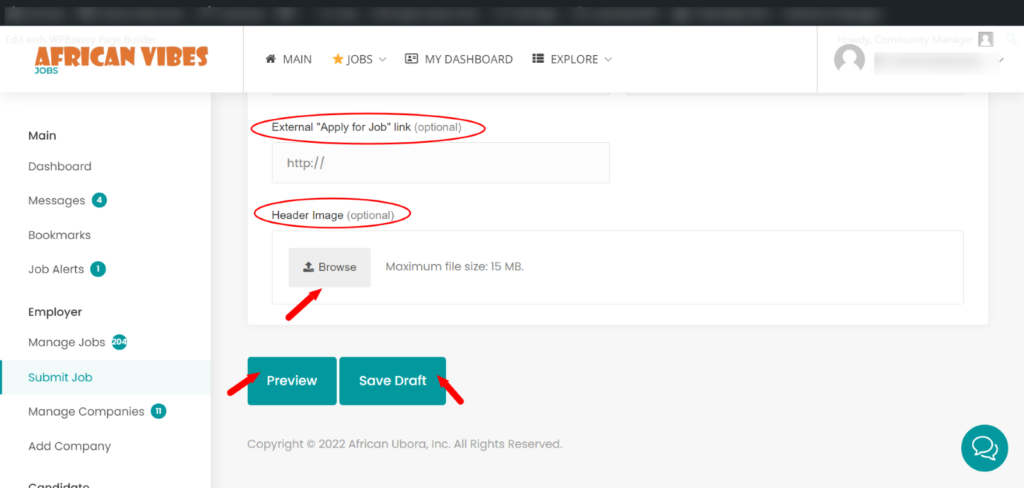 Step #9. Submit your job for review. It will be published by our Administrator.