Knowledge Base Help Center
HOW TO ADD A CANDIDATE PROFILE ?
You are welcome to Africanvibes.com where we make it easy for employers to find you. You can add your profile with these easy steps. You are also opportune to add more than one profile depending on the fields you want the different employers to see. You can also add profiles for a friend.  
Step #1. -> Login -> Go to Menu -> Click on Job -> it will redirect you to the Job Menu. 

Step #2.  Next, Click on Job Menu -> click For Candidate -> Click Submit Resume 

Step #3. Add your resume information, your name, your email, Job title, Job category, Resume content, etc.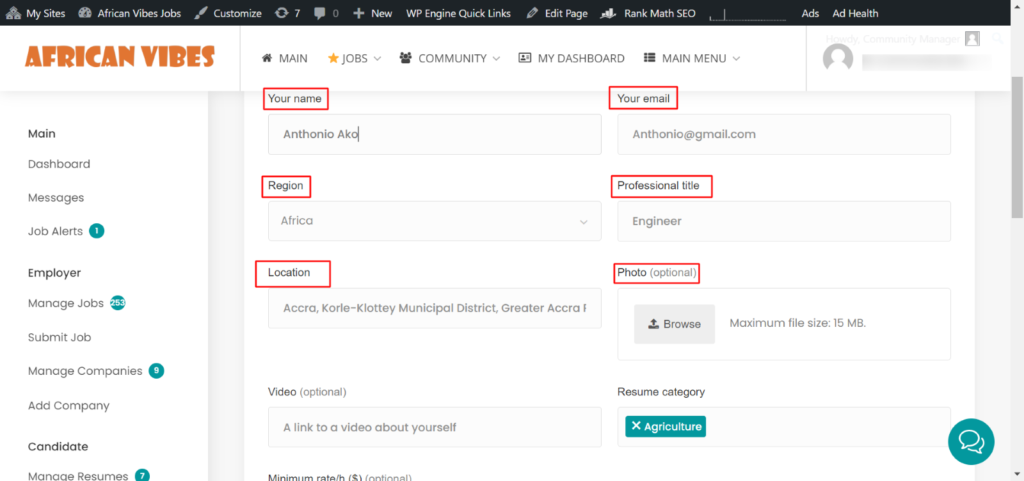 Step #4. Add your skills (eg. Creative, Proactive, Resourceful etc) Separate the skills with (,), Add the link to your social profile or anything that can make the employer know you better where you see URL. Add your Education and your Experience. When you click on education and experience you will see options to add your school. Former employer, dates etc.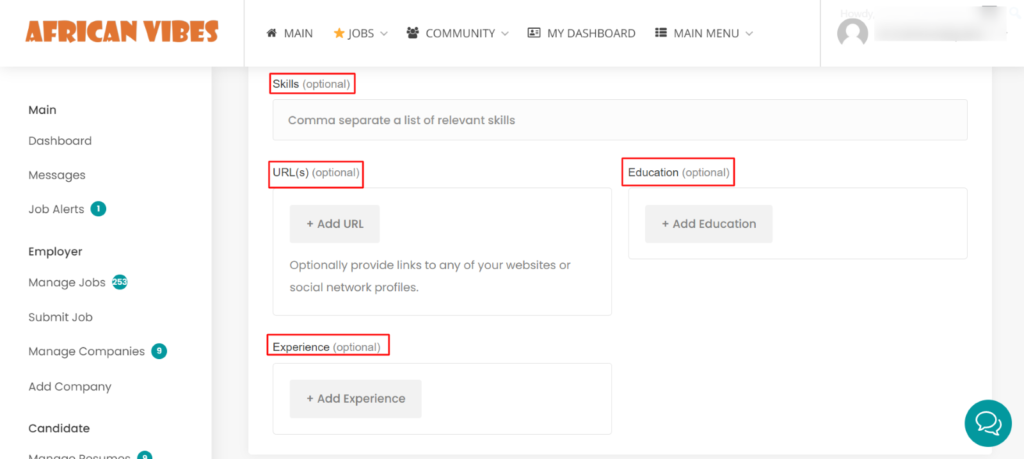 Step #5. Click preview, it will take you to a preview page. Then edit resume or submit resume.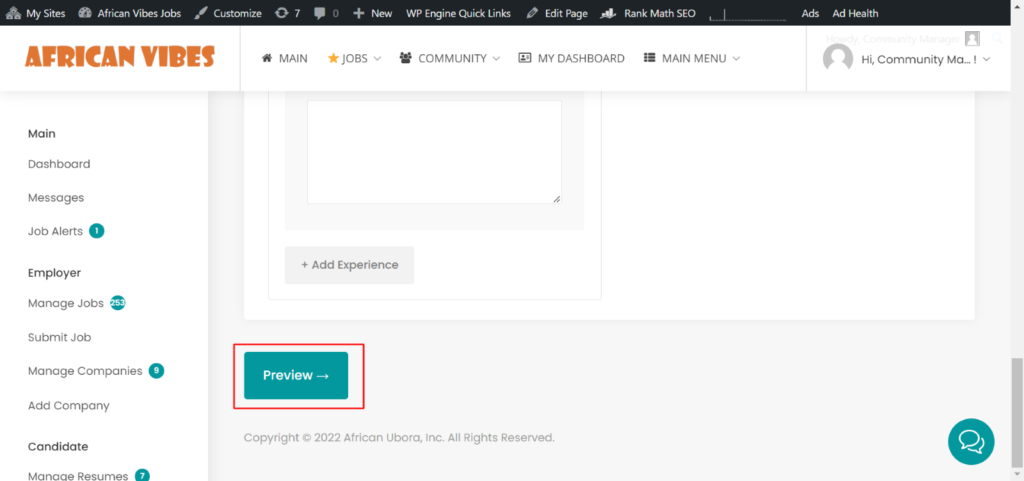 Step #6. Lastly, Click submit Resume. When that is done, your resume will be reviewed and published.